Operational Conditions:

Temperature:-20℃ to +180℃
Pressure: ≤1.2MPa
Speed: ≤15m/s

Materials:
Stationary Ring:Carbon, Silicon Carbide
Rotary Ring:Steel, Silicon Carbide,TC
Secondary Seal:NBR,EPDM,Viton
Spring and Metal Parts:Steel

Seat Type:

Standard:TB24DINL
Alternative:TBT12

Applications:
Clean water,
sewage water
oil and other moderately corrosive fluids

Size: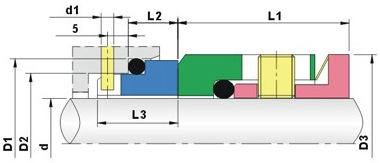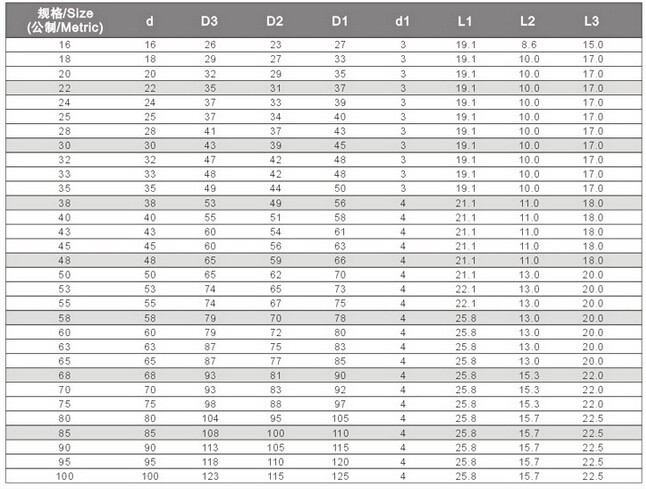 Product Andvantage Overview:

TOPBON can offer high quality products ata competitive price, thanks to the 10 years of experience. A warehouse of 2,000square meters and 20,000 spare parts ready in stock guarantee a delivery timeof 7 days for standard seals. Moreover, TOPBON can also produce mechanicalseals according to customers' requests. During the years, TOPBON has producedmore than 100 types of non-standard mechanical seals.
4 Quality standards of TOPBON Mechanical Seal :
1) Rubber: the surface should be smoothly, neat, rift, bubble and so on .
2) Metal parts : without burr, drape, rust, seal parts without longitudinal patterning.
3) Seal ring : seal ring face's flatness ≤0.0006MM , seal ring 's surface roughness ≤0.1μm, seal ring face without crack, scratch,pore and so on.
4) Spring: the surface should be smoothly, without crack, burr .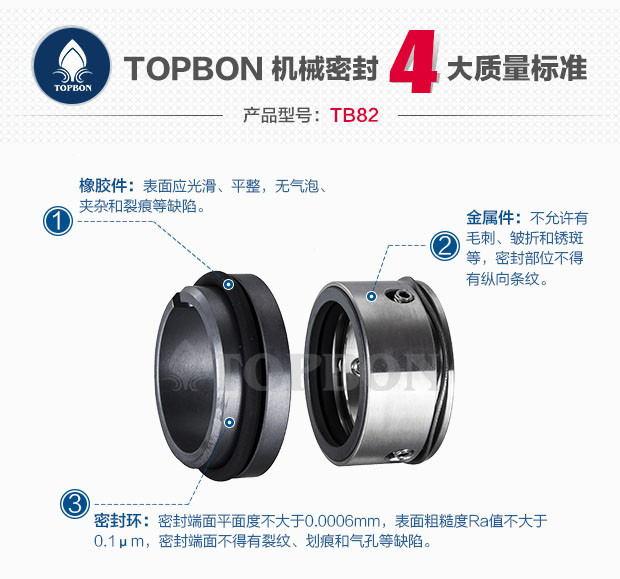 Packing & Shipping